GoToMeeting makes its way to the Windows Phone Store
2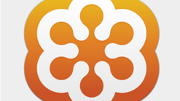 Although the app gap between Windows Phone and its rivals might not close soon, the users of Microsoft's mobile platform often receive a reason (or two) to smile, usually when a popular mobile app arrives at the WP Store. Today, the aforementioned users have another reason to feel good, because one of the most popular video conference tools, the GoToMeeting software, has finally received its Windows Phone app.
Available across many mobile and desktop platforms, GoToMeeting is a popular online software, which allows users to either host or attend an online VoIP meeting at anytime, from anywhere. The Windows Phone app has the same functionality. GoToMeeting, which is developed by Citrix Online, will also enable Windows Phone 8 users to view and share presentations, charts or reports with other participants in the online meeting. Unfortunately, one won't be able to attend video conferences - a feature, which is only available for the desktop versions of the software.
Joining an existing online meeting is free – all you need to know is the Meeting ID. However, if you want to host an event, you'd need to sign up at the GoToMeeting website and purchase a subscription plan. Usually, this will cost you $49 a month, but if you sign up now, you can benefit from a 30-day free trial. Currently, up to 25 users can attend an online meeting. If you are the meeting organizer, you'd also need a desktop computer to schedule the event. Still, you can start the meeting from your smartphone.
You can make an account and benefit from the free trial by visiting the link at the source.