Get these 8 paid iOS apps free for a limited time including this $40 gem
1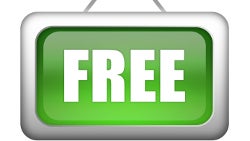 Today, we have 8 paid iOS apps that are now free for a limited time. This includes one particular app that normally would cost you $39.99. That is an app called
Disconnect Pro
that not allows you to control the privacy on your iOS device, but also allows it to run faster and save on battery life. Puzzle Factory's
Free Music
app allows you to pick from millions of free songs that you can download legally.
Ella
is an app that tracks your elevation, and
Never Had I Ever
is a fun drinking game. If you need something to do to kill some time,
Addic6ion Free
will keep your mind occupied while you try to find the one and only solution to a puzzle. All you need to do to review these free iOS apps is to click on the slideshow below.
Remember, these apps are free for a limited time only. If you see some that you want to have on your iOS device, do it now before you have to reach for your wallet or purse to buy it.
source:
BGR