Deal of the day: get Spotify and Hulu at just $12.99 a month for both
2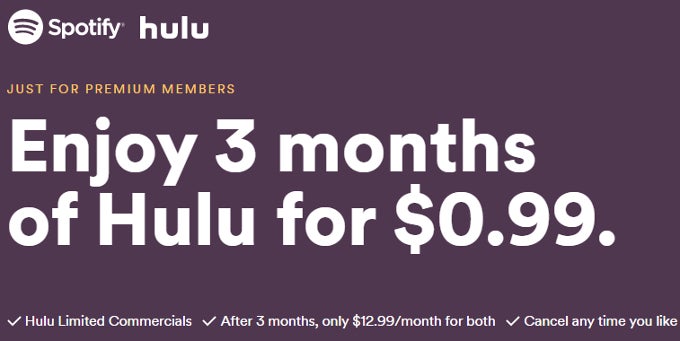 Attention-deficit kids of our times, rejoice! The heretofore student-only package discount for Spotify and Hulu has been leveled up for anyone with a pulse, and working two senses. The music streamer and the video-on-demand platform have teamed up to offer one monthly package at just $12.99. It doesn't beat the student offer at $4.99, but, hey, not everyone has an .edu email address, you know.
That's right, you can get access to the tens of millions of Spotify Premium tunes, all the while you watch The Looming Tower, and those earthly pleasures will cost you nearly 30% less if you subscribe for the two services separately.
Five bucks saved are five bucks earned, so if you are interested, head over and sign for Spotify Premium, as the music streamer handles billing for both. In addition, if you are already a Premium sub, you can try out Hulu for just a buck in the next three months, before you level up to the $12.99 subscription for both.