Gateway begins selling its very first Android tablet; it's a rebranded Acer ICONIA TAB A500
3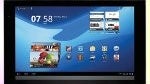 For some people out there, they perceive Gateway to have higher brand recognition than say, someone like Acer – albeit, it's well known that Acer is the parent company of Gateway. Nevertheless, Gateway is still engrained in the minds of many as being one of those beloved PC manufacturers from yesterday that we can't forget.
Well, did you know that they've recently started selling their very first Android powered table – the
Gateway A60
? Guess what? They actually did! However, some might be confused after checking it out since it's essentially a rebranded version of the
Acer ICONIA TAB A500
. Although the TAB A500 might not be a top-tiered contender in the Android space, it still manages to cough up some of the usual features we'd expect nowadays.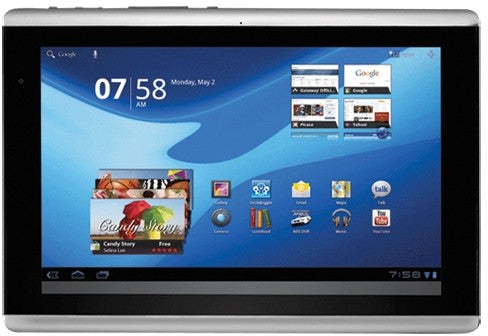 Besides the distinguishable Gateway branding in the rear, everything else about this tablet is nearly identical to Acer's variant. Some of its features include a 10.1" display, dual-core 1GHz NVIDIA Tegra 2 processor, 5-megapixel camera, front-facing camera, 16GB of internal storage, Bluetooth, Wi-Fi, and Honeycomb. So if you happen to spot it, don't be too surprised to see the resemblance with its Acer counterpart.
If you're interested in it, you can plop down
$399
to pick yourself a unit – though, retail availability still appears to be limited to a select few, but then again, there's the Acer ICONIA TAB A500 as an alternative.
source:
Future Shop
via
Engadget