Free Android app allows you to save any format Gmail attachment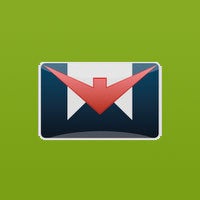 In theory, using Google's Gmail on Google's Android platform should always be a smooth, pleasant experience. For the most part it is, but there are a few times when it can be extremely frustration. Say for example, downloading a zip file.
Luckily, Poofinc Studios has come to the rescue with a free app called Gmail Attachment Download. The title of the app is pretty self-explanatory. It allows you to download any type of attachment from Gmail and save it anywhere you want to, be it the internal memory or the SD card.
Gmail Attachment Download doesn't have an app icon or a bunch of bloat. You can simply activate it when you need it by pressing the view, preview or install button of an attachment, and then select the app.
It is ad-supported, free, and works with other e-mail clients. You can grab a copy of
Gmail Attachment Download
right now in the Google Play store.
source:
RedmondPie