Foursquare 3.0 coming to Apple iPhone next week
2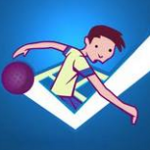 Foursquare has just sent out a tweet that says that the updated foursquare 3.0 has been approved for listing on the App Store as soon as early next week. The location based social network has some new features ready for its users, who use the app and their cell phone to check in at certain locations. Users can earn badges and points for making frequent trips to participating venues and the person who shows up the most is considered "The Mayor" of that location.
Some of the new features include recommendations to members on new places of interest to visit. These picks will be based on users past check-ins, their to-do-lists and the places that are frequented the most by locals. Foursquare has been going through users data and has released an API in beta that will help third party app developers use foursquare's recommendations for their software.
A recently leaked screen shot accidentally sent out to a person with access to foursquare's testing, revealed a page for a New York City location that included a "photos" section. This means that picture swapping could be another new feature coming to the application. Last week, foursquare CEO Dennis Crowley tweeted that he was testing foursquare's "HOT NEW APP". Photo sharing could be one of the hot new features.
The company currently has 5 million members worldwide that check in 1.5 million times a day and during the summer it received venture capital funding which means a public offering could be in the works. Furthermore, it appears that a television show based on foursquare's check-in concept is under development.
Foursquare is currently available on the Apple iPhone and other platforms such as Android, BlackBerry, webOS and Windows Mobile.
source:
MobileBeat
,
Mashable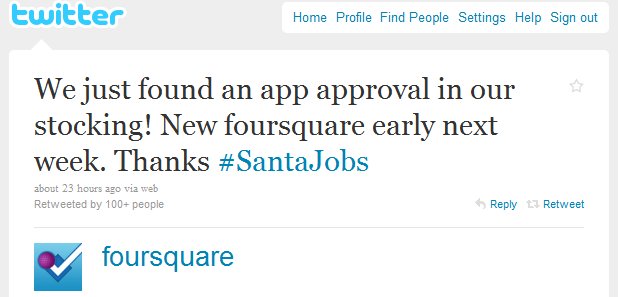 "Santa Jobs" has approved the upgraded foursquare app for a listing as soon as next week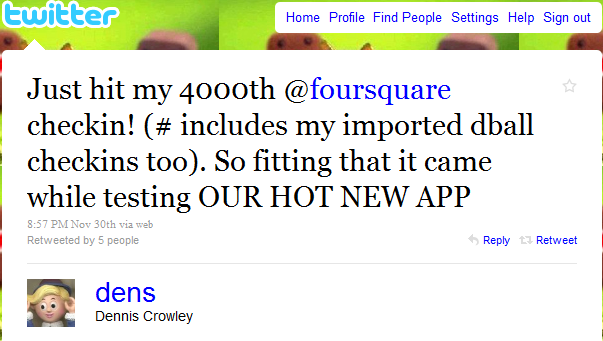 Photo sharing is a strong possibility for a new feature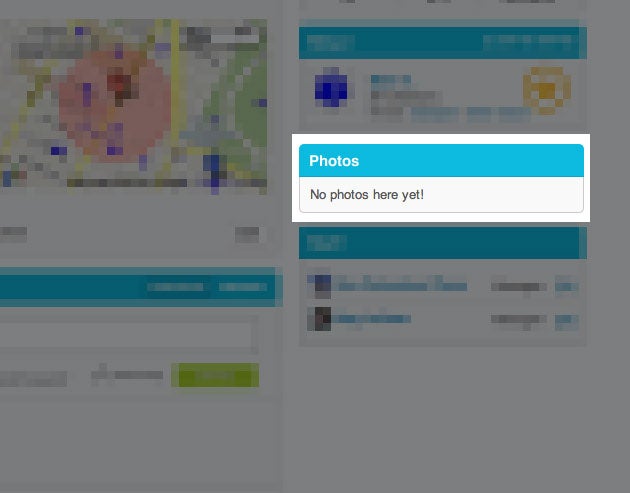 This page of a NYC venue was sent by mistake and includes a photos section