Flipboard in the works for Windows Phone
12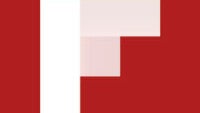 Yesterday, Flipboard said that it was working on a Windows 8 version of its app, but it didn't mention if users should expect the popular magazine-style news app to make it to Windows Phone or not. Today, the company has clarified its plans, and Windows Phone users can get excited, because Flipboard will be coming to your devices.
Flipboard developer Jason Pearson cleared it all up saying in an e-mail:
Flipboard will be available both on Windows 8, and it's mobile version, so you can enjoy Flipboard on all your Windows 8 enabled devices.
There is a bit of a wait involved though, because the Windows 8 version of the app is not expected until later this year. But, at least it sounds like we should expect the app to be made available for Windows 8, Windows RT, and Windows Phone 8.