Five iOS paid apps are free today; save up to $26
0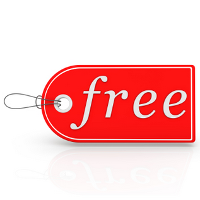 It's not everyday that a $9.99 app can be yours to download for free from the Apple App Store, but today is that day.
Documents to Go
is one of five paid iOS apps that can be installed for free on Sunday. The total dollar amount that you'll save by installing all five is $26. Not bad for a Sunday. As we said, nearly $10 of that amount will come from
Documents to Go
, which is an app you can use in place of Microsoft Office to view and edit Office documents while on the go. It works on Excel spreadsheets, PowerPoint presentations and simple documents in Word. A PDF viewer is also included.
Normally $2.99, but free for now,
OPlayer Pro
is a video player that supports a number of codecs including AVI, MKV, MOV, WMV and others. If you're not interested in that video player, you can install
AVPlayer Plus Pro
for free. Like
OPlayer
, this app is usually $2.99 and will run a number of video codecs.
Next, we move away from video to chat app
Ventrilode
. This app is free today, while it normally will run you $4.99. Unlike the above apps that work for both the Apple iPhone and Apple iPad, this app is for the iPhone only, and allows you to voice chat with your gaming buddies using a Ventrilo server. Working with a push-to-talk button, the app supports both registered server users and guests. And you can also use text instead of voice, if so desired.
Last is
MoviePro
. Normally $4.99, the app is free today for both the iPhone and iPad. Considered the most powerful film and video app for iOS, you can use slow motion, add pause, zoom, and adjust the frame rate from 30fps down to 1 fps. You can also produce a silent movie. While filming a video on the Apple iPhone 5s, you can take 8MP stills of what you have recorded. There are tons of features available with
MoviePro
, making it a must-have for iDevice owners.
There are a lot of users out there who will gladly install these apps today, for zero cost. If you can use any of these, best to load them on your iPhone or iPad now, before the zero pricing goes bye-bye.
Score $26 worth of paid apps for free today from the Apple App Store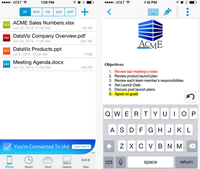 source:
DocumentsToGo
,
OPlayerPro
,
AVPlayerPlusPro
,
Ventrilode
,
MoviePro
via
RedmondPie