Facebook launches a Featured Events feature: the most interesting stuff around you, hand-picked by real people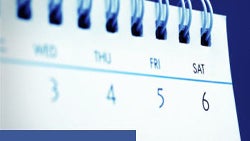 Facebook's Events is a pretty strong feature in and of itself. Businesses rely on it to spread the word about parties, promotions, happenings, and so on, while everyday consumers use it to pick the destinations and events they'd like to visit in their leisure times, as well as to spread the word to their closest friends. According to statistics, around 550 million people use the Events platform each month, and 60 percent of them get reeled in from the News Feed section.
So, Facebook has decided to expand upon that with a new feed — Featured Events. These will be hand-picked art, entertainment, family, festival, fitness, food & drink, learning, community, music, and sports events, making sure that you don't miss the hot happenings around your town.
Of course, human curating means that actual staff will be needed to support the new feature, so Facebook will be starting it off slowly. At launch, it will be available in 10 cities in the US only — Boston, Chicago, Dallas, Houston, Los Angeles, Miami, New York City, San Francisco, Seattle and Washington, D.C. Of course, if it does its job at attracting more people to the Events platform, it will surely be rolling out to more regions in due time. Currently, the feature is iOS only, with no word when it will appear on Android devices.
If Facebook were hiring curators in your area, would you be interested, or does digging through events seem like the most tedious thing in the world?