Facebook announces that it will launch a "News" tab this fall
1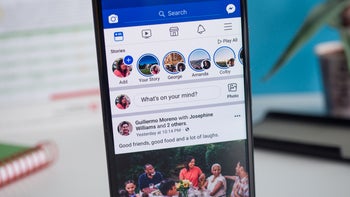 Facebook is planning to launch a "News" tab this fall. The company has reportedly approached publishers like ABC News, The Washington Post, and Bloomberg, offering to pay as much as $3 million per year to license headlines and article previews from major publishers.
According to a new
Wall Street Journal
report, Facebook wants to sign three-year licensing deals that would allow publishers considerable freedom in choosing how their content is presented in the "News" tab, as well as how much of the content is readily available on Facebook.
The details are not clear yet, as Facebook has declined to comment on the publisher end of things, but a company rep has confirmed for
CNBC
that the social network will, indeed, launch a "News" tab later this year. On the user side, the "News" tab will likely get a prominent spot beside the "Messenger," "Videos," and "Marketplace" tabs.
The idea of a "News" tab was first suggested by Mark Zuckerberg in April in a video he posted on his Facebook profile. Alongside the video, Zuckerberg posted the following on his wall:
"It's important to me that we help people get trustworthy news and find solutions that help journalists around the world do their important work."
We currently have no information which, if any, outlets have agreed to sign deals with Facebook. Considering that the social network has been criticized in the past over taking advantage of publishers who post their content on Facebook, as well as allowing misleading information to be widely spread on the platform, the new endeavor is at least partially aimed at resolving these issues.