iMessage or iMess? Zuckerberg says merging WhatsApp, Instagram and Facebook aims for Apple-like chat
28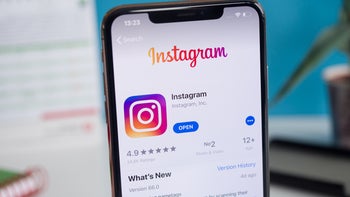 The eventual
merger
of the Instagram, Messenger, and WhatsApp chat apps that leaked not long ago was just confirmed by none other than Facebook's CEO Mark Zuckerberg during the quarterly earnings
conference call with investors
.
A 2020 thing or beyond
Long story short, it's not happening before 2020, he advised, and yet is very much on the company's mind, with a twist. Zuckerberg, it turns out, is a fan of not only merging all these communication channels into one but also sidestepping SMS functions over the phone network, and encrypting it all, as Apple does with
iMessage
:
Another example is there are tens of millions of people, maybe more, but I'll go with that, who, on Android, use Messenger as not only their app for Facebook messaging but also for SMS, as their SMS client. And going back to the encryption point from before, we think that there's an opportunity to, when you're going to go message someone over a phone number network, have that primarily go over WhatsApp and be end-to-end encrypted rather than go over SMS where it's unencrypted and less secure.
It's hard to fathom three more disparate communication channels than Instagram, Facebook Messenger, and WhatsApp, though, so it's going to be a challenge creating one experience that has the visual appeal of Instagram, the functionality of Messenger and the simplicity of WhatsApp, but with record $7 billion earned just this past quarter, we are fairly certain the team will think of something. It's not going to happen this year, though, and Mark Zuckerberg is very excited about the end-to-end encryption idea, too.
The first reason that I'm excited about this is moving more to end-to-end encryption by default in more of our products. People really like this in WhatsApp. I think it's the direction that we should be going in with more things in the future. And I think if there's an opportunity to use the work that we've done with WhatsApp there, rather than doing it in different ways in the different messaging experiences, to have that really just - to have encryption work in a consistent way across the different things that we're doing. There are also a number of cases that we see where people tell us that they want to be able to message across the different services.
So one example is a lot of people, hundreds of millions of people, are using Marketplace on Facebook now, and a lot of people are using that in countries where WhatsApp is the primary messaging app that they use. So we have these experiences today where we're building Marketplace and you go to message someone to buy something. And the link to basically do the messaging is over Messenger, but in that country, where people really want to be using it, is WhatsApp and we need to make it so that people can communicate across the different networks and graphs that they have or be able to do that integration better in order to facilitate more transactions and connections there.
Instagram is the all-the-rage social network at the moment, everyone is on Facebook, and there are vast countries like India where WhatsApp is the main channel for communication, so merging those three in one universal package sounds like a recipe for success. Given Facebook's track record lately, though, what with the
teen VPN scamming
, or third-party info brokers
downloading user data at will
, such an undertaking is also fraught with potential perils.
If Mark Zuckerberg is really bent on clearing up the air when it comes to privacy and fake news virality on the Facebook platform, though, a brand new communication experience, complete with end-to-end encryption, is a good way to start things from scratch. We are all about second chances.