FCC promises to bring the smackdown on those blocking mobile Wi-Fi hotspots
3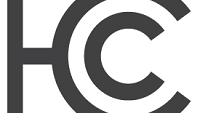 You may or may not remember news over Marriott Hotels
being fined by the FCC
due to the hotel chain blocking the signals of personal Wi-Fi hotspots. The chain got off with a relative slap on the wrist, a $600,000 fine.
Since willfully blocking radio signals is illegal, it is safe to say that Marriott will probably not test its luck. To that end, the FCC issued a public enforcement notice to anyone that cares and paraded Marriott's actions into the town square.
Noting that personal Wi-Fi hotspots generated from smartphones, or dedicated devices like "Mi-Fi" units, are an important part of how mobile consumers stay connected, the FCC stated plainly that Wi-Fi blocking is prohibited.
In 2014, the Enforcement Bureau conducted an investigation, culminating with a Consent Decree, into this kind of unlawful activity by the operator of a resort hotel and convention center In that case, Marriott International, Inc. deployed a Wi-Fi deauthentication protocol to deliberately block consumers who sought to connect to the Internet using their own personal Wi-Fi hot spots. Marriott admitted that the customers it blocked did not pose a security threat to the Marriott network and agreed to settle the investigation by paying a civil penalty of $600,000.

Following the settlement, the Enforcement Bureau has received several complaints that other commercial Wi-Fi network operators may be disrupting the legitimate operation of personal Wi-Fi hot spots. The Bureau is investigating such complaints and will take appropriate action against violators.
The FCC further stated that no hotel or convention center, or any other commercial establishment can intentionally disrupt Wi-Fi radio signals, citing federal laws that prohibit such action.
If you think you are having your signals compromised by jamming equipment, you can visit the FCC complaint page (source linked below), or call 1-888-CALL-FCC.
source:
FCC
;
FCC Complaint Page