FAA drops requirement that U.S. airline passengers receive pre-boarding Galaxy Note 7 notification
5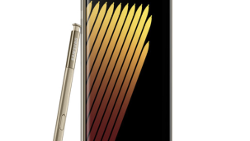 While the
Samsung Galaxy Note 7
phablet is still prohibited from being taken onto an aircraft in the U.S. (both passenger and air cargo), the FAA announced yesterday that U.S. airlines no longer have to make an announcement to passengers about the device prior to boarding. The decision by the federal regulatory agency to drop the required announcement is based on the "high degree of public awareness" of the ban.
With 96% of all recalled Galaxy Note 7 units returned to Samsung
, the public is apparently well aware of the ban and the explosive capabilities of the device.
The Department of Transportation originally issued the emergency order on October 14, 2016. The order still requires that the Galaxy Note 7 be kept off planes carrying cargo and those transporting passengers. In addition, the device is not allowed to be kept on a passenger's body, stuffed inside checked luggage, or placed inside carry-on luggage. The order also required that passengers on a commercial flight be told during a pre-boarding notification, that the device is banned on the aircraft they are about to sit down in. It is this requirement about performing the pre-boarding notification that has been lifted by the FAA.
"The Department of Transportation removed the requirement for air carriers to specifically notify passengers about the Note7 phone immediately prior to boarding due to the high degree of public awareness of the ban since issuance of the emergency restriction/prohibition order, as well as the extensive efforts by Samsung and U.S. wireless providers to make all Note7 users aware the phone is recalled and banned from transport on U.S. aircraft. The awareness of the ban is evidenced by the significant rate of recall returns."-FAA
Samsung has recently said that it
has completed an investigation into the cause of the explosions
, and will release its findings shortly.
source:
FAA
via
AndroidCentral