Essential Phone receives a new update that actually makes it usable
28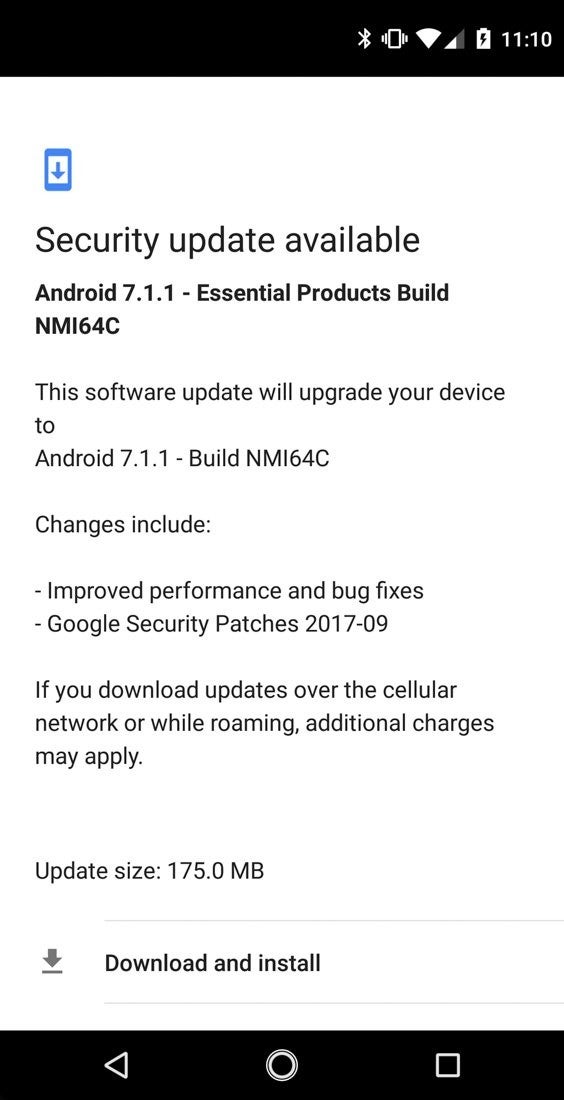 The
Essential Phone
was one of the most unexpected surprises this year. Unfortunately, we don't believe the device was ready for prime time. We've had the chance to spend some time with Andy Rubin's phone and what we found was that while the Essential Phone features an exquisite build quality that can make other flagship blush, the device completely fails when it comes to performance.
The good news is one of the many issues that our Maxwell R. complained about in the Essential Phone review, the "stunted and wonky performance during basic user interactions," is finally being addressed.
Essential has just released an update that's supposed to bring "improved performance and bug fixes," as well as the September security patch. One other issue that might be fixed by applying the latest update is related to the screen responsiveness, which is not as consistent as it should.
Sadly, there's nothing about the camera in the update, which is the Essential Phone's main downside if you plan on buying one. The camera app is a complete disaster and Essential should replace it with a new one, or at least try to fix the one that comes on the phone as soon as possible. Oh well, at least Essential is starting to fix these major issues, so there seems to be light at the end of the tunnel.
source: Droid-Life