Download the iOS 5 update on October 12, Apple's iCloud service to go live with it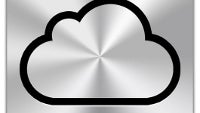 To avoid the traffic jam
Apple will let the iOS 5 cat out of the bag October 12
, two days before
the new iPhone 4S goes on sale
. Apple announced about an hour ago that the iOS 5 update will be available as a free download, and will bring a number of new features to Apple's mobile operating system.
In sync with the iOS 5 launch there will be another hotly anticipated by Apple gadget owners service going live.
iCloud will be open for business October 12
as well, allowing you to keep all your iOS devices' content in sync, wirelessly, with daily backup schedules if you so wish. That's contacts, calendars, mail, photos, and music getting along together on all your fruity gadgets.