iOS 5 new features round-up
99+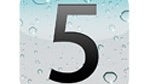 These are once again exciting times in Cell phone land, as in just a few days, Apple is
about to unveil
the longer-than-normally-anticipated next iPhone. But we, old phone junkies, know that it's not only about the new hardware. The advent of the
iPhone 5
will also bring an enhanced software experience in the form of
iOS 5
, which will surely have a significant impact on the course of the epic battle of iOS vs. Android. So, basically, we are as excited for iOS 5 as we are for the iPhone 5.
With that in mind, there probably won't be a better time for us to quickly recap the more important new features that will make their debut with the latest version of Apple's mobile platform. So, here it goes...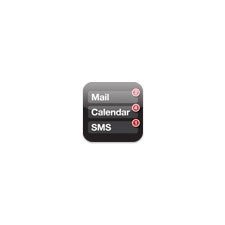 Notification Center
Finally, iOS users will be able to enjoy a
well-made notification system
, which will put an end to those pesky pop-ups that had the nasty habit of interrupting whatever you're doing. For the purpose, Apple has created the so-called Notification Center, which will serve as a central hub for all of your notifications. There you'll find such stuff as new messages and email, calendar alerts, social networking and app updates, as well as widgets for (only) stocks and weather. Once the beta of iOS 5 hit the streets though, the modding community was quick to
"tweak" Notification Center
so that it can contain third-party widgets, which is great, of course. Here's for hoping this functionality will also be available with the stock software soon...
But where will the Notification Center reside? Easy – you just pull the notification bar down, and there it is. Android, anyone? In addition, notifications will also be visible right from the lock screen of your device (this was only possible on jailbroken iPhones until now), and you'll even have the option to jump right to the respective app by sliding you finger over the notification that it has issued.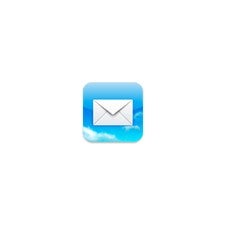 Mail improvements
Email in iOS 5 will also get a facelift. Most notably, it will now sport
rich-text formatting
, allowing you to use bold, italic and underline tools. Additionally, you'll be able to flag your mails, while the enhanced app will also support drag-and-drop of email addresses between the To, CC and BCC fields. Finally, if you're looking for a specific part of a looong email, iOS 5 will let you find it easily, as it will feature a new search option.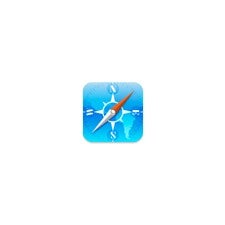 Safari improvements
We have a confession to make. Buttery smooth web page scrolling, perfectly fluid pinch-zooming, as well as lightning-quick site loading times turn us on as much as Lady Gaga in her latest video! Wait, what?!... Anyways, the thing is that when it comes to web browser improvements, we're always excited! So, let's see what Apple has cooked for us. First up, we have a new option called Safari Reader. What it will do is to basically strip down a page from all distractions like ads and leave only the text and images of a certain story, all the while setting an appropriate font size for your convenience. Another new feature is Reading List, which will allow you to save a story for later reading. Additionally, iPad users will also get tabbed browsing – a pretty useful treat that will greatly speed up the browsing process when you have multiple pages open.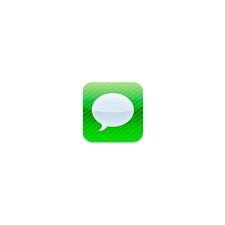 iMessage
One of the more impressive new features in iOS 5 seems to be iMessage – the new texting service for all iOS users. Usable over Wi-Fi or 3G, iMessage will let you exchange messages, images, video and contacts with a single, or multiple other iOS users (support for group messaging). Other goodies that iMessage will include will be delivery and read receipts, as well as the ability to see if a person on the other side is currently typing. While it certainly won't overtake ubiquitous services like normal messaging, it will make life within the iOS universe a bit easier.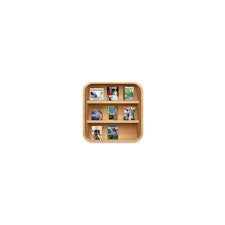 Newsstand
Newsstand is yet another feature aimed straight at media consumers. It will be your special place if you feel like reading lots of magazines and newspapers on your iOS device. Apart from presenting you with a cosy interface, Newsstand will also let you manage all of your subscriptions. Speaking of subscriptions, Apple has signed deals with lots of major publishers, so content shouldn't be a problem. Want to read a magazine while having no access to the net? Not a problem, just remember to save the desired issue for offline viewing prior to you stepping into that blank zone, and everything will be fine.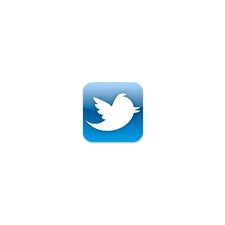 Twitter integration
With iOS 5, Apple has decided to to take the relationship between its mobile OS and Twitter to the next level. What this means is that you'll be able to execute a
one-time sign-in
with your Twitter account from the Settings menu of your iOS device, and this will initiate integration with lots of apps like Contacts, Camera, Photos, Safari and Maps. So, there you have it, if you're a Twitter aficionado, updating to iOS 5 will be a must for you.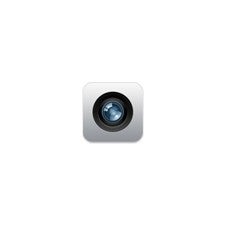 Camera improvements
Amateur photographers will also benefit from iOS 5 in more than one way. For example, there'll be a camera app shortcut right there on the homescreen for quick access. Then, taking pictures with the iPhone will now be much more natural, as you'll be able to use the volume up key as a
camera shutter
. Additionally, there will be some simple image editing tools ready at your disposal.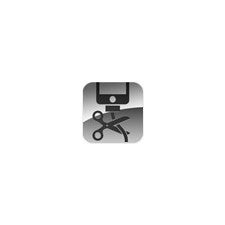 OTA updates
Apple has done a significant move forward when it comes to delivering system updates to your device. Not only will you be able to update your device over the air now, but those updates will actually be much smarter than before. In short, you'll no longer have to reinstall the whole OS on your phone or tablet, but you'll just have to download and install only the data that has been changed. Nice.
Of course, there will be many other features coming with iOS 5, but here we just wanted to take a quick look at the most important improvements that Apple's latest OS iteration will bring. Are you looking forward to experiencing all the good stuff that will come bundled with iOS 5? Are you content with what Apple has in store for you? Feel free to raise your opinion in the comments below!