Download all the new Android N Dev Preview 3 wallpapers right here
6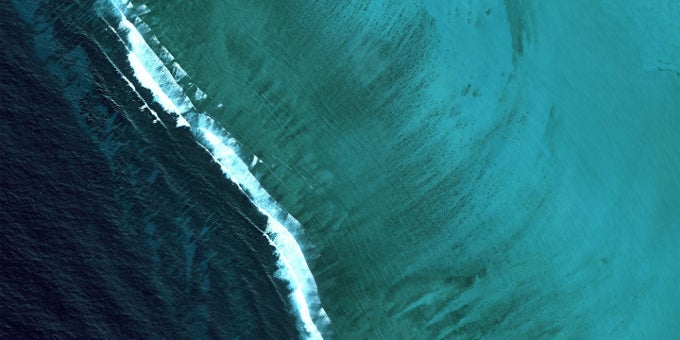 We are sure that each and every one of you has their own favorite wallpaper, or if you are like anything like us, you switch between different ones every few days or so. Yes, we confess, we are wallpaper junkies and we can't lie! Our
regular picks with wallpaper-worthy material
are a dead giveaway for this addiction of ours.
After the initial excitement surrounding Android N's newest developer preview waned a bit, we quickly caved in to our deep desires and pulled out the fresh wallpapers that Google decided to bestow upon us. Three of the four new ones are beautiful aerial shots of some truly staggering shores and coastlines, with picturesque beaches and spellbinding islands in sight.
With summer coming soon in the Northern hemisphere, these are doing nothing else but fueling our craving for pure summer fun. The fourth one is most certainly an artsy shot of some raw wood, though our eyes could be deceiving us. The fifth wallpaper is the one that arrived with the first developer preview of Android N, the one with the calming lavender hues.
The wallpapers are of pretty high resolution, 2880 by 2560 pixels, and deserve to be at least checked out - we've included a gallery just below . We thought you might want to download them afterwards, so as usual we have provided a download link here:
Recommended Stories