Wallpapers beyond Quad HD (1440 x 2560) for your Galaxy S7/S7 edge, Note 5, LG G4/G5, Nexus 6P, HTC 10, and others
5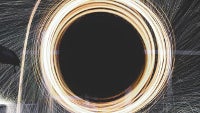 After a short hiatus, our column on fresh, ridiculously high-resolution wallpapers good for immediate loading on your phone is officially back! And, with summer knocking on the door, it's probably a good idea that you do go and load one of the stellar pieces down below (or the many, many more available from the timeline at the bottom).
These being touted as ultra high-resolution walls, you might be wondering just how high we're talking, and at whom are they aimed at. To answer your first (imagined) question, that would be as high as 6016 x 4016 pixels for our biggest wallpaper in this episode. That's equal to over 24 megapixels, nearly 7 times the resolution of the Quad HD displays of the day. Even our lowest resolution entry, a 2400 x 1600 pixel wall, is of plentiful detail for even discerning users.
As for who these are for, it should be obvious that they're targeted at those same Quad HD displays mentioned. But even if your phone is rocking something more standard, such as a 1080 x 1920 or 720 x 1280 pixels, there's no reason you shouldn't partake.
Like always, the below selection has been re-sized to save you time and bandwidth. For the original files, go
HERE
.
30+ Infinity Display wallpapers for phones with tall screens
50+ Beautiful high-res wallpapers, perfect for your LG G7, Galaxy S9, Pixel 2 XL, iPhone X, and others
50+ Awesome high-res wallpapers, perfect for your Galaxy S9, Pixel 2 XL, iPhone X, Huawei P20 Pro, and others
Beautiful, high-res smartphone wallpapers
Beautiful, dark wallpapers perfect for OLED smartphones
Expand timeline
Loading ...