Don't expect a Windows Phone 7 tablet anytime soon
2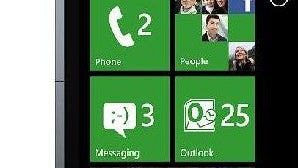 Windows Phone 7, the latest mobile platform from Microsoft will not be heading to tablets anytime soon according to a Microsoft executive.
Greg Sullivan, the senior product manager at Microsoft, made it clear the Microsoft is dedicated to using Windows 7 on tablets. This is due to the large amount of software and available drivers that can be found the computer specific operating system.
If Microsoft plans on taking a shot at Apple and their iPad, wouldn't you think they would try and use their newest mobile platform in an effort to combat them? Especially since Apple has sold so many of their tablets with iOS at the helm rather than the true desktop version of OS X. Leave us your thoughts in the comments below.
source:
Electricpig