Deal: Get an unlocked iPhone with 0% financing and three months of service for free
1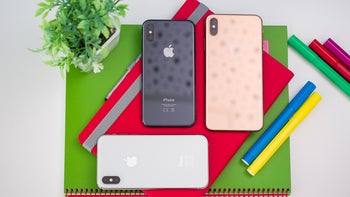 If you'd like to buy a new iPhone, but you can't afford the upfront price, your best bet would be to take one of the many offers all four major US carriers offer on a daily basis. It's true the most network operators offer financing deals with 0% interest more often than not, you will remain locked into a service contract for at least two years.
However, Mint Mobile has a much better deal for those who don't want to remain locked with a certain carrier for such a long time. Basically, you can buy any iPhone ranging from the 6s to the
XS Max
and get three months of service for free.
That's how long you'll be stuck with Mint Mobile, so if you decide to go elsewhere with your newly acquired iPhone, you can do so after the three months, but you'll have to pay off the device over 24 months. The benefit is that you'll get 0% interest and the iPhone you purchase is unlocked, which means you can truly switch to any US carrier you want without paying anything extra.
The cheapest iPhone that you can get at the moment at Mint Mobile is the
iPhone 6s
, which is available for just $18/month, while the most expensive is the iPhone XS Max at $46/month. Of course, you can always grab the iPhone XR for $32 if you don't want to spend too much, but neither end up with the cheapest model.