Deal: new and unlocked ZTE Axon with FHD display, 4K video and Snapdragon 801 for $169
6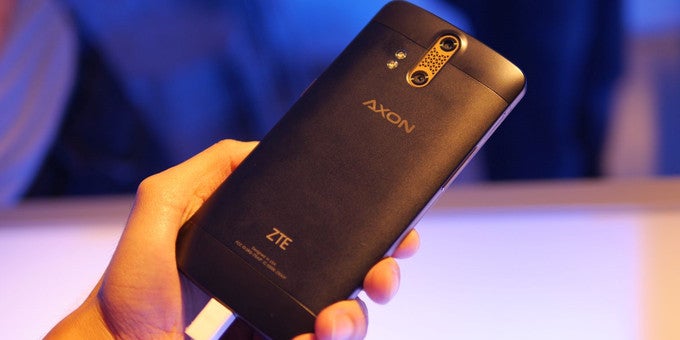 ZTE is among a bevy of mostly Chinese brands offering well-spec'd smartphones at considerably lower cost than the more internationally-recognized brands like Samsung and Sony. Newegg is currently selling the company's
Axon handset
for the meager price of $169, which isn't at all bad for a phone that boasts a Snapdragon 801 processor, 2 GB of RAM and a full-HD, 5.5-inch display.
By 2016's standards, the Axon is by no means a flagship-level device. But for the price of a budget handset, you'll get the type of specs offered by upper mid-range devices. Even if you're the kind of person that likes to remain at the cutting edge of modern tech, the ZTE Axon could make a useful backup device, and you'd struggle to find a more worthy understudy at the $169 price bracket.
There's a choice of three colors on the listing, including blue, gold and silver. Though sold on eBay, the deal is provided through Newegg's official eBay store, so you can rest assured that this seller's track record for selling hardware online is long and distinguished.
Along with the solid, albeit ageing processor and high-res display, the device includes 4G LTE and a 3000 mAh battery to keep everything ticking over. Software-wise, the Axon ships with Android 5.1 Lollipop out of the box.
There's no specific time limit on the offer, though it should come as no surprise that these devices are selling like hotcakes, particularly given the $330 price tag when the handset first went on sale less than a year ago. Thus, if you would like to join in the fun, move quickly by hitting the source below.