ZTE Axon hands-on
10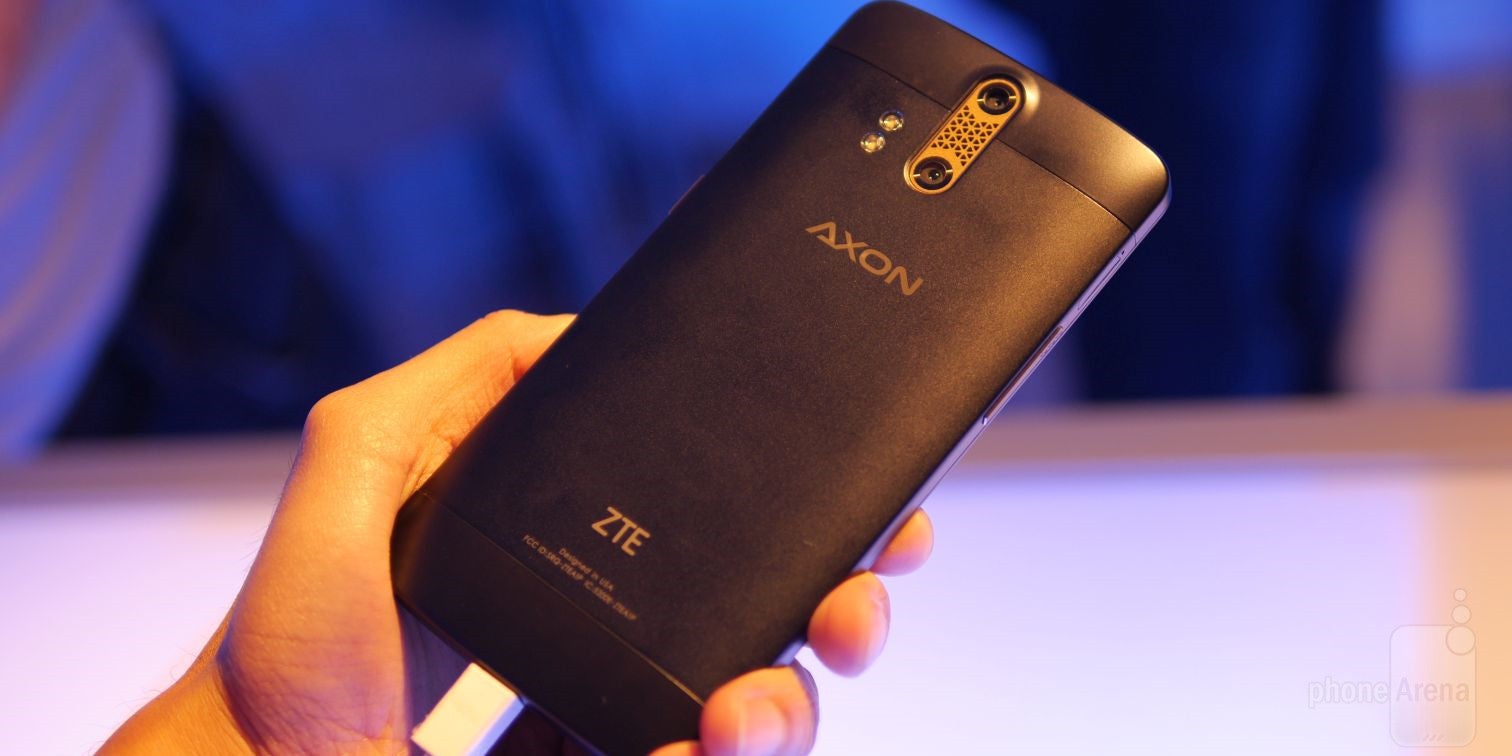 Oh ZTE! The Chinese company has been mounting a strategy for some time to elevate its presence in the US market for quite some time now, stressing how they want to be in the same rank as some of the elites in the space – namely Apple and Samsung. In the last year alone, we've seen them making some headway in the prepaid market, with value based smartphones like the
ZTE ZMAX
and
Grand X Max+
.
Even with all of its success in the prepaid segment of the market, the company craves broader ambitions. That's where the Axon by ZTE comes to play, a smartphone that's being established as the company's flagship phone in the US. We stress the US because abroad in the Asia, its line of Nubia smartphones occupy that title. Naturally, the competition is thick and tough, so it's going to need some serious firepower to make any sort of significant momentum to be regarded as a premier player in the US.
Design
Most of ZTE's phones in the market lack style, or even the premium qualities, to be regarded as stunning designs. With the ZTE Axon, however, they've managed to fashion something semi-decent looking. For starters, it's dressed up in a mostly metal body, which gives the phone a substantial feel in the hand. Sure it's weighty a bit, but that's something warranted with the premium choice of materials in tow here – though, it seems as though there are some plastic elements still employed in its design. Despite its charming qualities, the design just looks like it's been done before. Anyone remember the HTC One X? Yeah, it has some similarities.
Display
Appeasing the skeptics, the ZTE Axon features a flagship caliber 5.5-inch 1440 x 2560 Quad-HD display =. The result, naturally, is a display that's incredibly sharp and detailed. Even better, our quick hands-on time reveals a vibrant panel that manages to maintain its clarity at all angles – and it's pretty potent with its brightness as well. All told, the display present here is arguably one of our biggest surprises, but nevertheless, it ensures that the phone is more than up-to-date
Interface
In our short time handling the Axon, it's tough detail each and every aspect of the software experience, but from what we can gather, there are a lot of elements that make it stock – like the layout of the apps panel and how the notifications tray is accessed. At the same time, though, it's clear that there are also some things that aren't, such as the way the music player looks and the widgets placed on the home screen. Foundationally, it suffices because it benefits from having all the rich features that accompany Android 5.1 Lollipop. While we're on the topic, it'll be interesting to see what kind of urgency will be placed into getting the phone's software updated in the future.
Processor and Memory
Yet another indicator of its flagship status is the processor under the hood, an octa-core 2.0GHz Qualcomm Snapdragon 810 SoC with a generous 4GB of RAM. From what we can tell from our pre-production model, the phone's performance is predictably snappy and responsive, more than capable of handling trivial tasks effortlessly. With the Snapdragon 810 chipset, it's almost certain that it'll also handle more processor intensive tasks without strain.
Despite lacking storage expandability via a microSD card slot, ZTE is nice enough to include a spacious 32GB of internal storage – that's more than enough in our books!
Camera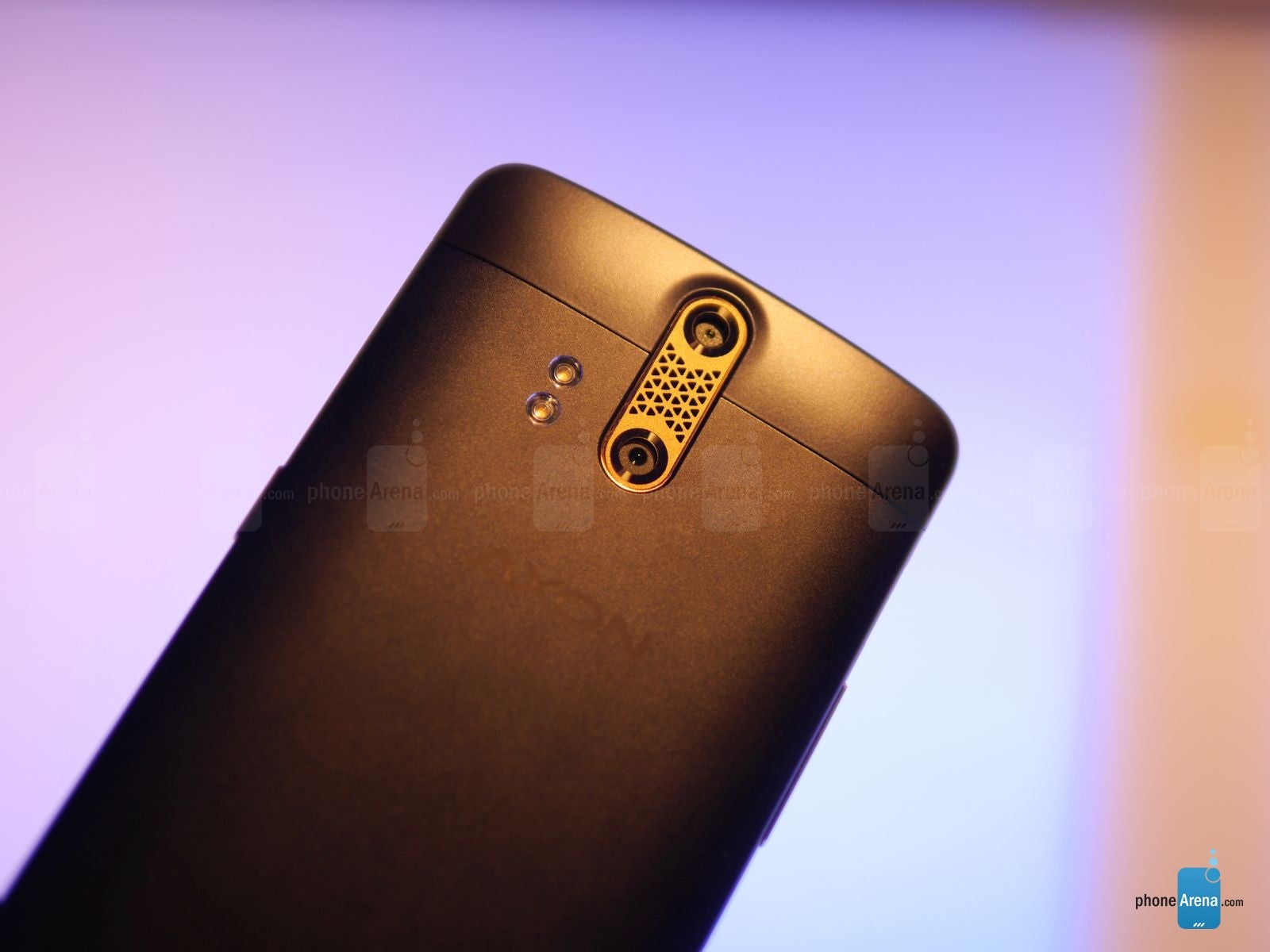 This is where things get juicy, as the ZTE Axon features a unique camera system. Fashioned onto the back is not just one, but two camera lenses that break down to a 13-megapixel and 2-megapixel camera. Together, it allows the phone to offer pre and post photo editing effects similar to other phones that feature two cameras as well. For example, a photo can be snapped using the camera system – where later on, we can adjust the focus to a specific level in the scenery.
Adding to the camera experience is the handset's rich camera app experience, one that even includes a full manual mode that allow us to adjust parameters like the white balance, ISO, and shutter speed. With the latter in particular, we're surprised that we can set the shutter speed for as long as 80 seconds, which comes handy with low light photography. Knowing all of this, we're really eager to see what kind of shots it's able to pull out.
Expectations
Detailing the specs, one can presume that the ZTE Axon will cost a pretty penny – more so when it's packing a Quad-HD screen, the Snapdragon 810 chip, 4GB of RAM, two camera system, and a metal body. Smartphones with these characteristics qualify as flagship-esque, and the ZTE Axon certainly fits the bill. What's even more astounding is the fact that it's been slapped with an ambitious $450 price tag, something that undoubtedly undercuts many of the notable flagship phones in the space right now.
Still, it's going to be interesting how things pan out for the ZTE Axon. Before its official announcement, the Axon was thought of as being a totally independent entity – one with no affiliations. However, that certainly changed when it was outed that ZTE is behind the phone in question. We can't deny that the pricing is aggressive, giving the phone some serious value for the money. Regardless, it'll need to perform in the areas that matter most, as well as being accompanied with a strong marketing campaign behind it, in order to rise to the occasion. It's sold as an unlocked GSM phone with LTE support, but it won't with the CDMA carriers here – sorry Verizon and Sprint, you're out of luck.