Deal: UE Roll 2, one of the best compact Bluetooth speakers is down to $50, save big!
1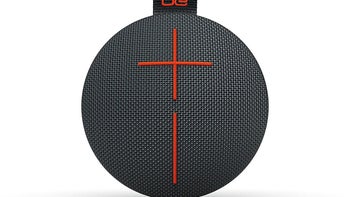 | Product | Location | Item Condition | Price | Deal expires |
| --- | --- | --- | --- | --- |
| Logitech UE Roll 2 Bluetooth speaker (Black) | Dell | New | $49.99 ($64.00) 22% off | N/A |
If you are looking for a lightweight and extremely compact wireless speaker with excellent battery life and good sound quality, the Logitech UE Roll 2 is among the top choices on the market.
The portable player typically retails for $99, but you can currently grab one at half price at the Dell shop. Amazon also has the gadget on sale, but the lowest price we were able to locate there was $64. Going for Dell's offer will save you $14 or 22%.

The UE Roll 2 has a maximum sound level of 85dBA and a frequency range of 108Hz - 20kHz. Its battery lasts up to 9 hours on a single charge, and the speaker comes with a bungee cord that you can use to attach it to all sorts of surfaces. Last but not least, the UE Roll 2 is completely water-proof and can be immersed in liquid up to 1m/3ft for up to 30 minutes.
If this deal interests you, feel free to follow the above link to Dell.