Deal: Sony's WH-1000XM3 premium headphones are on sale for $75 off
1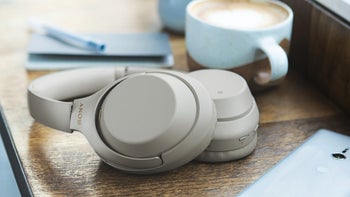 Sony prides itself with some of the best audio accessories such as headphones, sound bars and others. When it comes to headphones, the WH-1000XM3 noise-canceling wireless headphones are probably the company's most important product, but they don't come cheap.
The Japanese company sells these amazing headphones for $350 through its
online store
, but there are other places where you can find them slightly cheaper. Usually, if you see them available for less than $250, there's a high chance that you'll be buying a refurbished product. However, you can still find Sony's WH-1000XM3 on sale for $50 or $75 off more often than not.
Altatac now offers Sony's premium noise-canceling wireless headphones for just $275, but you'll need a Rakuten account to get the discount. Although the headphones are listed for $325, Rakuten offers its subscribers a coupon code that will discount almost any product by an additional 15%.
So, don't forget to apply the
SAVE15
discount code at checkout to further reduce the price of the Sony WH-1000XM3 headphones to just $275. Keep in mind that these are only available in black color, but you'll get free standard shipping when you buy them.