Deal: Save up to $400 on unlocked Pixel 3 and Pixel 3 XL at Best Buy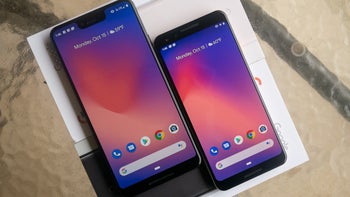 If you're planning to grab a Pixel smartphone, there will be plenty of offers available in the next couple of months as Google is gearing up to launch new Pixel models. Of course, if you're just looking for an older Pixel phone, now is just as good as next year since the original Pixel and Pixel 2 aren't going to go any cheaper.
However, Pixel 3 and Pixel 3 XL make good deals just before the Pixel 4 enters the scene.
Amazon has them on sale
for $300 off, and you can find them on eBay for around the same price as well. Best Buy is matching the offer too, but you can get them even cheaper if you don't mind activating your phone with Sprint.
For a limited time, the
Pixel 3
is available for purchase for just $400 at Best Buy, but the deal requires activation with Sprint. The
Pixel 3 XL
, on the other hand, sells for only $500, but it does require the same thing.
If you prefer AT&T or Verizon, you can save $350 when you buy the Pixel 3 or Pixel 3 XL, so it's still a good deal. In case you plan to activate your phone later, Best Buy offers $300 discounts on both Pixel phones, thus matching Amazon's current deal.
Check out the Pixel 3 deal at Best Buy
Check out the Pixel 3 XL deal at Best Buy