Deal: Unlocked Pixel 3 and 3 XL are $300 off on Amazon
We may earn a commission if you make a purchase from the links on this page.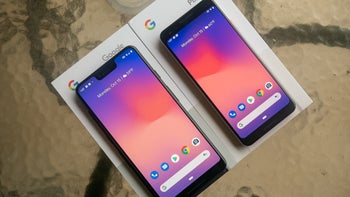 Early this week
, Google discounted the Pixel 3 and Pixel 3 XL by $300, but if you missed the search giant's deal, it looks like Amazon is matching it for a short while. Both Pixels are now $300 off on Amazon and both devices come unlocked, which means you can activate them on any major carrier in the US.
They come in three color variations – Clearly White, Just Black and Not Pink, but the Pixel 3 XL 128GB in white and black are getting slightly smaller discounts. On the other hand, all Pixel 3 (64GB and 128GB) and Pixel 3 XL 64GB colors are $300 off, so you can choose whichever you want and get the same discount.
Both Pixel phones include one-year manufacturer's U.S. warranty, so if you need a device replacement or repair and you're located outside the country, you might not get the same support that you would normally get in the States.
If you're tempted to buy either of the two phones, but want a few more details before placing an order, you can check out our in-depth
Pixel 3 and 3 XL review
.