Lenovo Smart Display 10 is half off before Christmas
We may earn a commission if you make a purchase from the links on this page.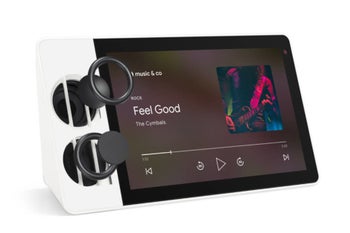 Google
announced earlier today that
Apple Music support is coming to all Assistant-enabled smart speakers and display
, including the Lenovo Smart Display. If you're an Apple Music subscriber and don't own a smart speaker/display yet, now would be a good time to buy one.
Lenovo is running a sale on its smart displays, one that will probably be available for the entirety of the month, although we can't know for sure. In any case, if you're in the market for such a wonderful piece of technology, you'll be pleased to know that Lenovo's Smart Display 10 is now half off on the company's online store.
Just so you know, this is Lenovo's biggest smart display. It features a large 10.1-inch, a 1.8GHz Qualcomm Snapdragon 624 processor, 2GB RAM, and 4GB internal memory. Also, the smart display embeds dual mic arrays, a 5-megapixel wide angle camera for video calls, as well as Bluetooth and Wi-Fi support.
The smart display can be paired with both Android and iOS devices, and the set-up process is very easy to follow, so there's absolutely no reason not to buy one if you're looking for such a device.