Deal: LG 300W soundbar & wireless subwoofer system is 50% off, get one for $99!
5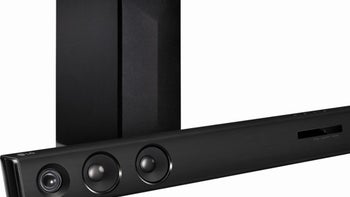 | Product | Location | Item Condition | Price |
| --- | --- | --- | --- |
| LG 2.1-channel 300W soundbar system with wireless subwoofer | Best Buy | New | $199 -> $99 |
If you're looking for an affordable gadget that will enhance your audio experience at home, then the latest deal from Best Buy might intrigue you. The retailer has slashed the price of an LG-branded soundbar system + wireless subwoofer bundle. Typically, this bundle will cost you $199, but right now, you can get it for $99 - a discount of $100 or about 50%.
The 100W 2.1-channel soundbar system supports Dolby Digital and features two tweeter and two mid-range drivers that deliver a movie theater experience. When combined with the 200W wireless subwoofer, the power of the system reaches 300W. Obviously, the setup is intended to sit next to your TV, but thanks to the Bluetooth connectivity, you can also stream music from smartphones, tablets, and laptops. Additional inputs include a 3.5mm audio jack, USB-A input, and Optical Digital Audio.
If this deal interests you, feel free to follow the above link to Best Buy. Delivery is free, with a 1-year warranty also being on board.
Recommended Stories