Deal: Bose QuietComfort 35 II price drops to just $280 ($70 off) on eBay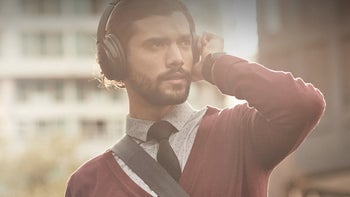 The
QuietComfort 35 II
are most likely Bose's best noise-canceling headphones, so there's no surprise they're priced quite high. Optimized for Amazon Alexa and Google Assistant, Bose's QC 35 II usually sell for $350 and their price rarely drops below $300 when they're part of a promotion.
Fortunately, we have found a much better deal for those who want to buy a pair of QC 35 II headphones but can't afford to pay the full price. There's a deal on eBay right now that brings the headphones' price down to just $280, $70 off MSRP.
Of course, they're brand new and the seller will ship these just about anywhere in the world, not just in the United States, as long as you pay the shipping fee. The seller has 100% positive feedback out of 634 transactions, so we don't see any issues here.
Bose QuietComfort 35 II
promise up to 20 hours of battery life, but you can get another 2.5 hours after a quick 15-minute charge when the headphones are low on battery. Also, you'll be able to use the Bose Connect app from your phone (Android and iOS) to personalize your settings.
You can find out more about Bose's premium headphones on the eBay page or simply head to the manufacturer's online store for additional information about the QuietComfort 35 II noise-canceling wireless headphones.