Deal: Apple Watch Series 3 is on sale at Best Buy for as low as $200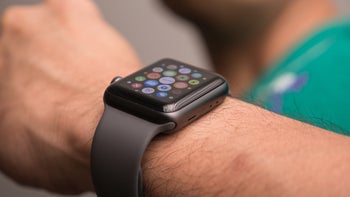 There's a myriad of
Apple Watch Series 3
promotions out there, so the question isn't whether or not you'll be able to find it on sale, but what deal to grab. While we won't pretend that we have the best answer to this question, we can definitely help you find it.
Several Apple Watch Series 3 models are currently discounted at Best Buy, and while the US retailer certainly doesn't offer the best prices we've seen to date, it's worth checking them out since you can buy one for as low as $200.
All
Apple Watch Series 3
now on sale come with free Apple Music for 3 months if you haven't been subscribed to the music streaming service before. Also, you might want to be careful when you decide which smartwatch to buy since some of them are refurbished products.
The biggest discount we've seen at Best Buy is $80, so the best deal one could get is on the cheapest Apple Watch Series 3, which drops to just $200 with the said discount. If you're looking for a more expensive model, you might want to wait for another promotion.