Cyber Monday 2013 deals on phones, tablets and other electronics
13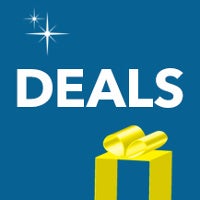 The shopping craze has just started with the hustling and bustling of Black Friday, and now continues with some great deals that you don't have to fight a crowd to get. Tomorrow, December 2nd, is Cyber Monday, the single day when the biggest stores slash prices massively in their web catalogs and we've got you covered with the best deals to get on phones, tablets and other electronics.
From a killer deal on the Motorola Moto X slashing its price to match the $349.99 cost of the Nexus 5 to plenty of deals on other phones and tablets, most notably from Nokia and Samsung, and to price cuts on some of the best Bluetooth speakers and smartwatches money can buy, your credit card will be busy while you click the buy button on your device.
As always, don't expect any blockbuster deals on Apple products - there are some, but Cupertino is not the kind of company that would bring huge discounts. Keep in mind that some of the deals will go live on midnight Sunday to Monday. Another thing to keep in mind is that Best Buy is throwing additional $10 savings code for every $100 spent BestBuy.com when you choose Store Pickup, and those can accumulate to up to $50.
And now, with no further ado, we present to you the 2013 Cyber Monday deals on phones, tablets and electronics. All right below.
Cyber Monday deals