CyanogenMod 7 coming soon to a Samsung Galaxy S II near you
9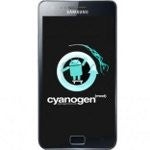 A bit over a month ago, it was reported that
Samsung had given developers working on Cyanogen
mods free Galaxy S II handsets in order to bring the popular custom ROM to the new phone. Now, it looks like CyanogenMod 7 will be getting to the Galaxy S II before the phone makes it to American carriers.
The news was sent out on Google+ by CyanogenMod developer Atin M, saying that the build for the Samsung Galaxy S II is ready to go into nightlies, but there has been a delay because of broken builtbots. So, for everyone in countries where the Galaxy S II already exists in the market, be ready to grab your CM7 soon, and everyone in America, just keep waiting. Your time will come.
Atin also is clear to remind users that this build is going into the nightlies stream because it will likely be pretty buggy, and the team does not want any bug reports because they know what they need to do. Nightlies for other phones have worked pretty well overall, so we'll have to see how stable this one is.