CyanogenMod 14.1 nightly builds start tonight; build is based on Android 7.1
5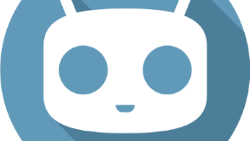 CyanogenMod 14.1 is kicking off the first of its nightly builds starting tonight. This version of the custom ROM covers Android 7.1. It is still too early for all features to be working and some, like themes, will not be available for users immediately. After all, as we said, tonight is just the first nightly build and there is a long way to go until the CM 14.1 becomes fully functional.
CyanogenMod is asking users not to file bug reports on missing features, but is asking for help from its community. The devices that are compatible with CM 14.1 right now (assuming an unlocked bootloader) include:
Nexus 5X
Xiaomi Mi3/Mi4
Nexus 6P
LG G3
Moto G variants
LG G4
Samsung Galaxy S5
OnePlus 3
ASUS ZenFone 2
CyanogenMod says that more devices will be added to that list in the coming weeks. So if you don't see your phone there, don't panic. That could change shortly.
"Bug reports are OK, but please don't file bugs for missing features since this is all a work in progress. Now is a great time to get involved with the project too- CM is returning to it's community-driven roots and there are endless ways to help out."-Steve Kondik, co-founder, CyanogenMod
source: CyanogenMod via AndroidAuthority