CyanogenMod 11 Alpha brings KitKat to the Samsung Galaxy S4
7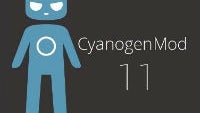 Cyanogen may now be working towards releasing its own hardware with rumored partner Oppo, but that doesn't mean that development is going to stop as far as bringing the popular custom ROM to other devices. Since Android 4.4 has been released, that means it is time to start work on CyanogenMod 11, and today the next Samsung Galaxy device is getting in on the ROM: the Samsung Galaxy S4. CyanogenMod's version numbering changes with the Android build nickname rather than the numbering system that Google follows. This is CyanogenMod 11, because K is the eleventh letter of the alphabet, and KitKat is the newest version.
Of course, it should always be kept in mind that this is an Alpha release, and there are quite a number of bugs present and accounted for already. So far, the bug list includes: trouble connecting to internal and external storage, no video recording, call quality, rotation doesn't work, images don't display in the Gallery app, no haptic feedback, and more.
After all of that, it should go without saying that you should not expect this ROM to be good enough to be a daily driver, and you probably don't want to bother with it unless you plan to be helping out the CyanogenMod team, or you are just really really curious. No word on any new additions to the CyanogenMod features, but obviously this will include the KitKat features that you'd expect.