Color us surprised: Analyst says smartphones will be leading consumer electronics item in 2015
3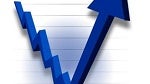 In the "captain obvious" department, global research company GfK says that smartphones will lead in the consumer electronics category this year.
Jürgen Boyny is the director of GfK Retail and Technology, and speaking at an IFA 2015 conference in Malta, he says that with prices of smartphones continuing to decline, they will be the leading consumer electronics item for 2015.
The largest growth areas will be in developing markets, Asia and Africa, up 6% this year. More developed markets like the United States and Europe will continue to see growth, albeit more modest at 3% and 2% respectively.
Globally, it comes down to incremental growth in the smartphone market as a whole, 1.5% and $860 billion in sales. Continued growth in the face of lower prices may put pressure on how much money everyone makes going forward, but there is no doubt that the world is getting ever more connected.
source:
FierceWireless