Clear branded router packing 4G love makes its way to the FCC
0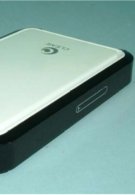 Although there is still a gap between the speeds you experience through a normal home broadband connection versus something like 3G connectivity through a wireless carrier, 4G networks aim to bridge the gap as an all encompassing solution for consumers. Sure you can check out or purchase any of Clear's existing Mi-Fi like devices, but a new device that's making its appearance over at the FCC can surely be appreciated by some mostly home customers.
Going by the name of "Clear Modem with Wi-Fi," this router will essentially spread 4G connectivity, if available, through the router via Wi-Fi so that other devices will be able to grab a piece of the next generation network at home. In addition to all the usual set of wonders that accompany any router, this one apparently packs an RJ11 phone port which might indicate that some sort of VoIP service might be in tow with it.
Perhaps we might slowly be witnessing a transition period in home broadband connectivity as 4G is more than equipped in handling the needs of your average consumer.
source:
FCC