Check out these paid iOS apps that are now free for a limited time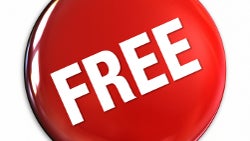 Well, it's that time again where we present you with a list of paid iOS apps that are currently free for a limited period. Some of these titles could be ones that you have been looking at for some time and decided not to spend the money to buy. But today, these apps are free. The only question you need to ask is whether you want to use some of the storage capacity on your iOS device toward any of these apps.
Keep in mind that these apps can revert back to paid status at the drop of a hat. So if you do see something you want, download and install it now, because we have absolutely no idea when the free ride comes to a stop.
The list currently includes a task management tool to help you get things done (Tasky), an internet radio app that plays both domestic and overseas stations (nRadio) and an app that teaches you how to relax. Check out the list by clicking on the slideshow, and hopefully you find one or more apps that you can use.
source:
BGR