Championship Manager 17 launches on Android and iOS just in time for the Premier League
1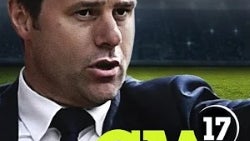 Just a day before the Premier League starts, Square Enix kicks things off by launching Championship Manager 17 on Android and iOS. The game many hobbyist football strategists know and love by heart is back with new team data, revamped look, and new features. Players can manage over 450 clubs in 15 countries and 25 leagues, including the English Premier League, La Liga, Bundesliga & Serie A.
As a manager, it's your job to evolve your players into finely tuned machines by devising training goals for the team, targeting individual members for specific work and making training sessions the most productive with the new Intensive Training tool.
You can also use the new Assistant Manager function to choose formations, give out tactical instruction and watch your team crush the opposition via the game's brand new 2D match engine.
If that sounds like fun, grab your smartphone or tablet and follow the links below!
Download Championship Manager 17 for Android or iOS
Recommended Stories