Chameleon Launcher getting a phone version, here is the first video demo
7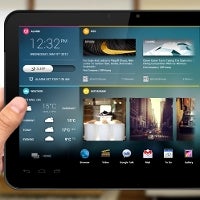 Chameleon Launcher was a success on Kickstarter
doubling on its goal of raising $30,000 with around 6,400 backers, and since then it has made its official debut for tablets on the Google Play store. However if you wanted to use it on a phone, you could not.
That's about to change soon as its developers from Teknision are already done with a private alpha version of Chameleon Launcher for phones. What's more - we get to see the first functional demo on a Samsung Galaxy Note II and a Nexus 4.
While you cannot download and test the alpha (it's private), if you are one of the project's backers, you'd soon be able to get a public beta demo of Chameleon Launcher for phones. Chameleon and Teknision are also at CES 2013, giving demos of the launcher on the showroom floor. The
launcher price has recently dropped
to $3.99 on Google Play.
source:
Android Central