California inmates use phones to update their Facebook accounts
19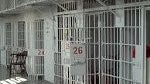 Sometimes you really just need to scratch your head when you hear about how incarcerated inmates in prisons are
still able to contact the outside world thanks to phones
, but in addition to that, some are surprisingly using it for updating their
Facebook accounts
.
In fact, thousands of inmates in
California
have access to some sort of contraband phone that they use to update their Facebook accounts. Now, it has become such a severe problem that the state of California is actually reaching out to Facebook in the hopes of having those specific accounts closed down.
California Department of Corrections and Rehabilitation Secretary, Matthew Cate, said "Access to social media allows inmates to circumvent our monitoring process and continue to engage in criminal activity." Furthermore, he stated that "this new cooperation between law enforcement and Facebook will help protect the community and potentially avoid future victims."
Of course, not all inmates are using it for some sort of nefarious purpose, but rather, some are simply using it to what the popular social networking site is all about – keeping in touch with friends and family naturally. Still, the negatives outweigh the majority of things seeing that one particular inmate used it to harass a victim.
source:
CDCR
via
Textually
&
NBC Bay Area