CES 2016 Wrap-up: All the highlights from the show
1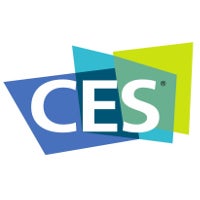 CES 2016 has come and gone! In the blink of the eye, the largest consumer electronics tradeshow in the world quickly ended, bringing us all back to our normal routines. This year's show marked a major shift in the way mobile's presence in the show has retreated in comparison to previous years, it just doesn't have as much of a profound presence as it did in years past. Instead, we saw many of the big names in the space forgo announcing anything relevant for the mobile segment, and instead, we were merely introduced to some less-than-appetizing things.
What's most notable, however, is the sudden surge of rising stars that infiltrated the show with some attractive devices in the mid-range segment. We won't go into the specifics right now, but we certainly will go in detail below about it in the slideshow. From the looks of it all, though, CES just doesn't have the same star power it did a few years ago when it comes to mobile – it just doesn't! Rather, the focus for most of the companies has shifted to other mobile-centric tradeshows such as MWC or IFA. Based on what's been announced at the respective tradeshows over CES in the last few years, there's no denying that's exactly the trend.
Even with the lackluster presence of top-tiered devices being announced during CES 2016, there are still several things to talk about that's relevant. Carriers, too, have chosen to forgo making plans for CES, which is a shocking turn of events seeing that all four major carriers had a strong presence. Remember back in 2011 when Verizon announced its then, brand new 4G LTE network – where devices like the HTC Thunderbolt, Motorola Droid Bionic, LG Revolution, and Samsung Stratosphere all made their debuts.
So, what happened during this year's CES you ask? Well, let's take a quick look at the players and what they announced