British Telecom files a patent infringement case against Google
9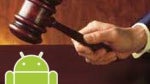 Once again, Google is being sued for patent infringement by a well-known major company. The guys behind Android are being accused of
"willfully"
using intellectual property owned by British Telecom (commonly known as BT) in their popular mobile platform, as well as in some of their services.
The unauthorized usage of six patented inventions is what BT is seeking compensation for, and the products that use them include Google Maps, Google Music, Google Places, Google Search, Google Plus and more. According to
FOSS Patents
, Google has refused to provide any financial compensation to the British company.
The patents that BT owns are related to service provision systems, navigation enhancing techniques, location-based services and advertising, and storing users' identities. BT's lawsuit against Google is filed with the United States District Court for the District of Delaware, but it is not yet clear whether the case will be taken over to Europe as well. The filing in its entirety is available at the source link below.