Blink, the Windows Phone app that allows you to take a burst of images, gets updated with new features
3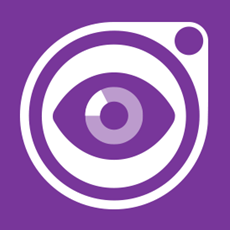 If your smartphone of choice runs on Microsoft's mobile platform, then you might be rather familiar with Blink. It's a photo-centric app with a twist – it enables you to take a burst of images before and after you've pressed the shutter, thus allowing you to either select the best looking one or create a GIF from the taken images. This nifty Windows Phone app has been recently updated with some new, rather interesting features and interface improvements.
The most noticeable difference between the refreshed and the old version of Blink are the looks of the app. It comes with a "new branding" and a lot of redesigned elements. If you are new to Blink, a helpful tutorial is here to walk you through the main features and interface functionalities of the app.
Still, the design refreshments are not the most substantial perks that the new update provides. Blink now comes with the so-called Dual mode, which allows users to switch between editing animations and still images. In addition, the Windows Phone app has received improved image stabilization, which mitigates the undesired effects that any sudden shakes might cause to your photographic masterpieces. The Focus lock, another new feature, does exactly what its name suggests – it fixes the focus of your camera in a region and automatically refocuses should you move your smartphone.
Once you've captured and edited an image with Blink, you can now comfortably view it in the new Quick jump mode of the app's proprietary gallery. You can also view a slideshow of these images on your home screen thanks to another fresh feature.
Blink for Windows Phone devices is one of the must-have apps for users who dig photography and often make experiments with the cameras of their Windows Phone devices. If you decide to give it a try, the app won't burn a hole in your pocket, as it is can be downloaded and used free of charge.
Download: Blink (
Windows Phone
)
via:
Windows