BlackBerry to reveal strategy for the enterprise tomorrow
55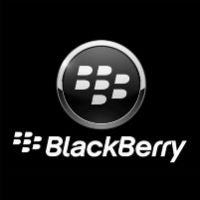 BES12 is one of the highlights of BlackBerry's enterprise strategy that will be discussed tomorrow, at an event in San Francisco. The manufacturer will divulge which carriers it will be working with in relation to BES12. This is the manufacturer's MDM system that will allow IT departments to support a company's complete fleet of smartphones regardless if they use iOS, Android, Windows Phone or BlackBerry powered smartphones.
BlackBerry CEO John Chen discussed the difference that a year has made to enterprise customers. The turnaround artist said that last year, even if they liked a BlackBerry product, potential customers stayed away, not sure if the company would survive.
Now that it appears as though BlackBerry has turned the corner
, it is signing up potential subscribers. So far,
3.4
million clients have preliminarily signed up for BES12. These are all possible revenue paying customers.
"It is an important event and we are interested in the company's comments around its enterprise strategy, but strategy alone won't lead to a full rebound for the company. BlackBerry will have to execute flawlessly over the next couple of years as well."-Brian Colello, analyst, Morningstar
BlackBerry is competing against some pretty stiff competition in the mobile device management field. Companies like Citrix, IBM and SAP are also involved in mobile device security, one of BlackBerry's bread and butter specialties. IDC technology analyst John Jackson says that while BlackBerry has lost market share in devices, it still has a chance to be a player in data security for the enterprise. "
The mobile revolution has come and gone, companies are only now tooling up for it and it is up to BlackBerry to bring the right tools to the party
," said the analyst.
source:
Reuters