BlackBerry KEY2 durability test - you can't break this
13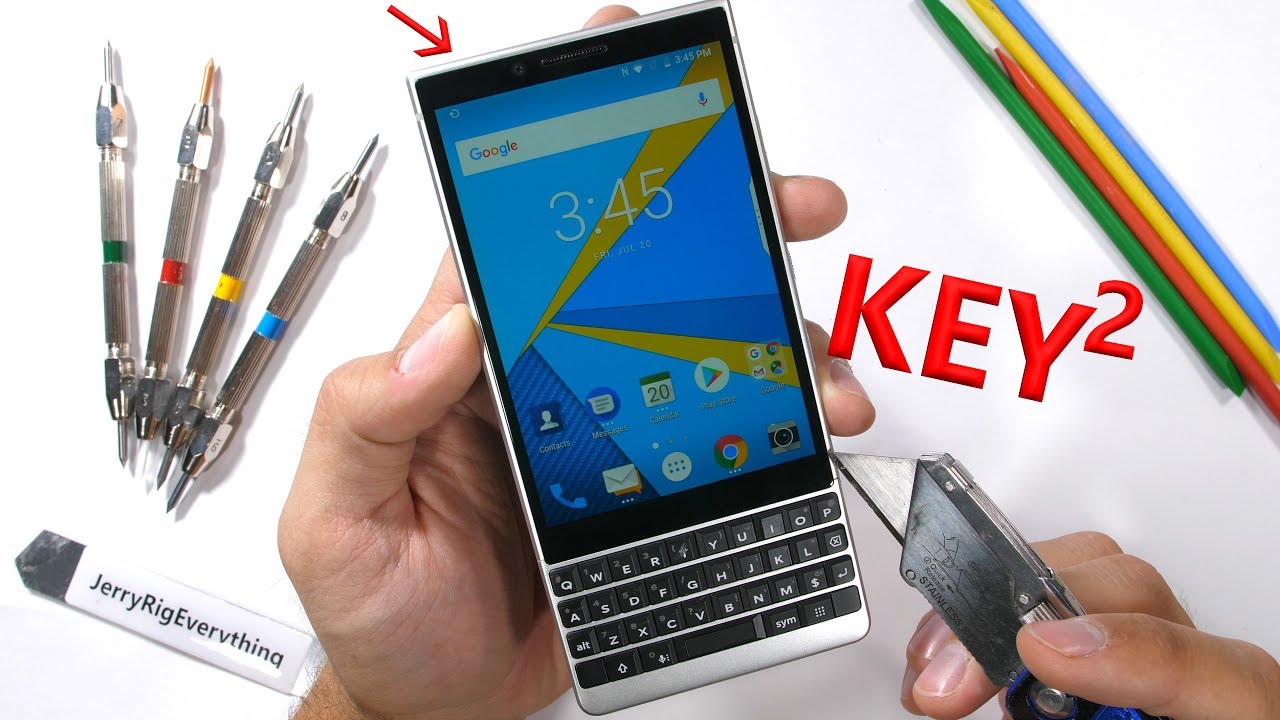 Despite not exactly setting the world on fire with its horsepower,
the BlackBerry KEYone
was one of last year's most well-reviewed Android smartphones. The mid-ranger felt like a welcomed blast from the past, combining a modern touchscreen with an ageless QWERTY keyboard, thus shining in the productivity department.
It was also hard to compete with the KEYone's security and battery life, but unfortunately, the handset failed a pretty basic durability test. According to self-proclaimed "professional phone breaker" Zack Nelson from YouTube channel JerryRigEverything, the screen simply lacked enough adhesive on the back, randomly falling off not just in torture experiments, but also in real life.
Fast forward to this year's refined, upgraded, and somewhat overpriced
BlackBerry KEY2
, and lo and behold, every single structural issue appears to have been fixed. Built like a tank, the metal-and-rubber new touchscreen/QWERTY hybrid can withstand quite a bit of pressure without so much as flexing.

There should be no need for free replacements issued for broken devices this time around, as the KEY2 seems to feature vastly improved durability compared to its deeply flawed predecessor. Even the use of ancient Gorilla Glass 3 protection on the 4.5-inch display feels like a good call, earning high marks for scratch resistance. The ingenious space bar doubling as a fingerprint scanner is also essentially scratch-proof, as are the front and rear camera lenses.
The physical keyboard on the whole looks impressively durable, with each individual key securely glued to a rubber backing over the circuit board. Bottom line,
the BlackBerry KEY2
might be
significantly costlier
than the KEYone, but that's because the build quality is so much better. Or at least that's a key factor in driving the price up.
Recommended Stories