BlackBerry App World 3.1 coming soon; Groupon for BlackBerry here now
3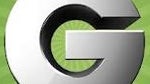 How would you like to download apps to your BlackBerry without a data connection?
BlackBerry App World 3.1
will make that possible. Currently being tested internally, App World 3.1 will also allow you to buy an app and sent it as a "gift" to a 'Berry user on your shopping list. You can also go "begging" for an app and hope that someone will buy it for you. It was just this past September
when App World 3.0 was pushed out to BlackBerry users
. At that time, the update brought with it a new UI and faster loading apps. No time frame has been mentioned for when we will see BlackBerry AppWorld 3.1 in the Beta Zone.
And speaking of BlackBerry phones and apps,
Groupon for BlackBerry
has been launched for App World. The app gives users great shopping deals in over 200 U.S. and Canadian cities, just in time for the holidays. You can also find the Daily Deals nearest to you with a map to lead you there and use Groupon Now! to find deals on demand. And not only can you make purchases on your phone, you can redeem coupons and get special offers. You can also keep track of all of your purchased Gorupons by location, purchase date and expiration date. The app is free and requires users to have BlackBerry 5 OS or higher. Meanwhile, those with the BlackBerry PlayBook tablet can install Groupon HD and get the same features.
source:
BlackBerry