BlackBerry 10.3.1 is here, bringing BlackBerry Assistant, BlackBerry Blend and more
43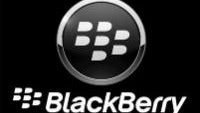 The BlackBerry 10.3.1 update is now rolling out globally for BlackBerry 10 devices like the
BlackBerry Passport
,
BlackBerry Z30
,
BlackBerry Z10
,
BlackBerry Z3
,
BlackBerry Q10
and the
BlackBerry Q5
. The update is also on the way to the Porsche Design P'9982 and
Porsche Design P'9983
. What about the
BlackBerry Classic
you ask? That model came with BlackBerry 10.3.1 out of the box.
So what new features are coming with the update? Well first of all, it comes with
BlackBerry Assistant
. This is a voice-activated personal assistant similar to Siri, Google Now and Cortana.
BlackBerry Blend
allows you to access the contents of your BlackBerry phone on a computer or tablet. This includes your documents, calendar, contacts and media. BlackBerry 10.3.1 also adds the
Amazon Appstore
giving BlackBerry users a place to find popular Android apps.
BlackBerry 10.3.1 brings the
BlackBerry Hub with Instant Actions
. This is where you will organize all of your conversations including phone calls, BBM, email, text and social media. Instant Actions allows you to get your Inbox in order without having to go through each individual message. And if you're composing an email, you can quickly change your mode of communication to a phone call, SMS or meeting invitation.
Keyboard shortcuts
, like the ones on the BlackBerry Classic, are now available for the rest of the BlackBerry 10 lineup that sports a physical QWERTY. Nearly every letter can be used as a shortcut, helping you navigate through your phone easier.
The update can improve your battery life by up to 15% when you customize the
Power Saving Profile
. You can determine which features will be turned off when your battery life hits a certain level, in order to stretch out your remaining battery life. When using the camera, your phone will now recommend certain features like HDR when sharp contrast is detected. You can now take video and still pictures at the same time. The most widely used features on your camera now come right to the forefront.
Other new features allow you to
Favorite
songs, video and photos so you can always have them at your fingertips. Videos can be viewed in slow motion, and the
Story Maker
lets you share your tale with the world.
Meeting Mode
silences your phone and puts it in Quiet Mode for the duration of your meeting. And
BBM Meetings
lets you host, schedule or participate in a conference whenever you have a connection to the internet.
BlackBerry 10.3.1 is now rolling out in the U.S., Europe, Canada, the Middle East, Africa, Asia Pacific and Latin America. After you play around with it for a while, let us know what you think of the latest BlackBerry 10 build by dropping your comments in the box below.
via:
Crackberry