Biz Airlines is an Android and iOS app that makes business travel make sense again
1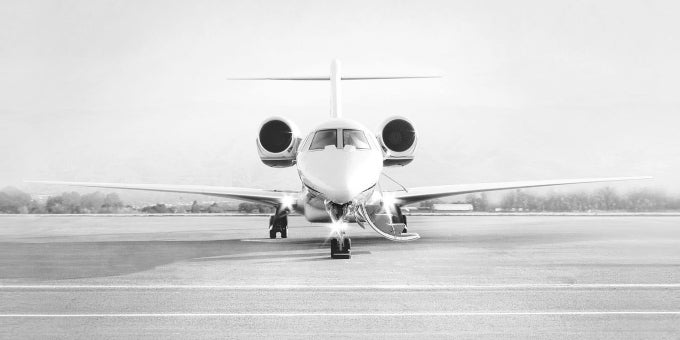 Biz Airlines is a travelling app that just took off on course to solve some airfare problems. Apparently, survey stats from the Global Business Travel Association Foundation show that airline delays and airport security obstacles are the main reasons why business travel is more frustrating today than it was, for example, just three years ago. The survey also showed that not having access to reliable Wi-Fi is one of the most frustrating parts of a business trip, as 9 out of 10 business travelers said Wi-Fi is vital to their productivity while on the road.
The app uses artificial intelligence and user feedback to maximize efficiency.
To help solve these problems, Biz Airlines focuses on efficiency, saving users time and money while booking. It's the first app to search through both commercial and private jet databases in order to come up with the most efficient flight options. It uses an algorithm that combines artificial intelligence with user experience to compute the real cost of an entire trip, while taking into consideration the top complaints of business travelers. Its Travelligence component scans the best route options to optimize travel time according to the user's needs. Meanwhile, the BizConnect and BizMissions curated flights showcase the fastest ways to travel between two cities.
Featuring a clean and modern interface, Biz Airlines is broken down into Concierge, Flight Quotes, Biz Flights, Bookings, and User profile sections. Concierge provides direct contact with Biz Air operators which issue trip routes and quotes as notifications on the app's home screen. Flight quotes contain a breakdown of trip costs, map out your flight routes, and display a trip rating. Users can also browse a history of their active and past bookings, accessing all related information as needed.
Biz Airlines is free to use and available on Android and iOS.