Best new Android, iPhone and iPad games for May 2013
5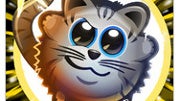 May is long gone and it's time for a recap of the best games that came out as we started scenting the smell of summer in the air. The fifth month of the year brought us a handful of applications and for the first time Google surpassed Apple in sheer number of applications on its Play store versus the App Store.
We care about quality most though, so we'll just filter out the best out of the bunch of games that came out in this past month. We are kicking off our round-up with cross-platform games (available on both Android and iPhone) and finishing it with some iPhone exclusives that caught our eye.
We have tried to cover a wide range of genres - from racers to puzzlers and platformers, but it's all about tastes and we might just have missed that one game you like the most. Don't hesitate to share it with us in the comments below and do let us know which one is your favorite title for the month!