Best new Android and iPhone games of the week (August 4th - August 10th)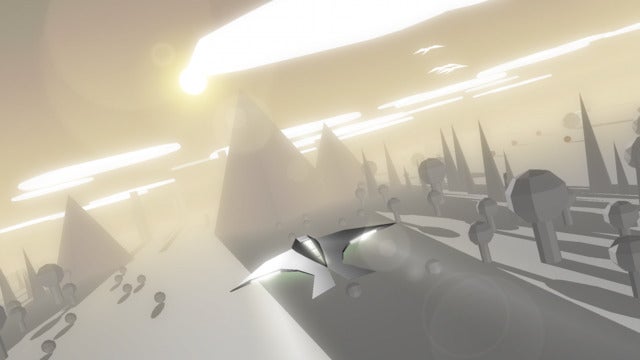 Let's start off the week with some fun with the best new Android and iPhone games so far in August 2015! In our weekly round up of the best new Android and iPhone games we introduce you to everything new and worthy with no limits to the genre, platform, or price. We can't guarantee that you'd love the genre of the game we've picked, but if you do, chances are you'd spend hours playing one of these games.
This time around, we have some great new releases and the headliner for this week's round-up is the brilliant Spider: Rite of the Shrouded Moon for iOS, where you get to play a spider spinning webs and about to uncover about a mysterious story of a mad inventor, a brave child, and an adventurer.
No shortage of great new games
We're also enamored with the new Red Game Without a Great Name, a Badland-esque game supercharged with teleportation capabilities, dynamic gameplay, a crazy virtual world, and even a neat story to it.
Spider: Rite of the Shrouded Moon
Price: $4.99
Genre: Puzzle
Spider: Rite of the Shrouded Moon is the much anticipated sequel to Spider: The Secret of Bryce Manor. The gameplay is all about spinning webs... because you are a spider! Design skillful traps for various insects and watch the conditions check in line with the real-time weather conditions. All of that comes with a crazy story about a mad inventor, a brave child, and an adventurer of the high seas, all interwoven in a dramatic tale without words, from a spider perspective.
Race the Sun
Price: $4.99
Genre: Racing (duh!)
Right after its arrival on Playstation, Race the Sun comes to iOS and it's every bit as awesome with crazy good graphics and an adrenaline packed racing gameplay in a weird futuristic world.
Red Game Without a Great Name
Price: $2.99
Genre: Endless
Red Game Without a Great Name is a Badland-like game with a unique twist to it: first, it's all red (and black), and secondly, it features teleportation as you move through a side scrolling steampunk world filled with crazy obstacles. You play a bird, flying through this mechanical world carrying a message and having the tough task to bring it home in a hostile environment.
Clandestine: Anomaly
Price: $3.99
Genre: Location-based AR
In Clandestine: Anomaly your mobile device becomes super-charged with alien software, allowing you to see a hidden conflict all around you, and quickly build and deploy colossal structures to launch attacks and defend your neighborhood. With the help of a covert organization charged with defending Earth, you'll become Earth's first and last line of defense against a planet-wide infection.
Trulon
Price: $4.99
Genre: jRPG
Trulon - The Shadow Engine is an adventure RPG with a card combat system. Battle enemies mutated by magic as you explore the kingdoms of peaceful Tripudia and dangerous Maelon. Unravel the threads of an insidious plot and uncover dark secrets to help bring an end to the mysterious disease threatening Tripudia.
Barmark
Price: $3.99
Genre: Point'n'click adventure
Barmark is a point n' click exploration game, where you can alter the game's environment in order to achieve
harmony
and personal perfection. There are no goals, no points and no death. Barmark let's you be in control of your own experience.
Shooting Stars!
Price: $0.99
Genre: Arcade
Shooting Stars is a refreshing colorful take on the classic arcade shoot'em up, bullet hell, shmup, space invader like, whatever you want to call it – but finally, with evil aliens disguised as superstars, cats and rainbow lazers. Superstars like Justin Belieber, PewDerPie, Kanye East and many more.
Doom & Destiny Advanced
Price: $1.99 (launch price)
Genre:
This new and colorful turn-based RPG has you fighting against Solomon Steel, an evil businessman trying to conquer the universe with his ruthless startup.
Shibuya Grandmaster
Price: Free
Genre: Arcade puzzle
Shibuya Grandmaster is a fast-paced arcade game with simple yet challenging-to-master dynamics that you can play time and time again until you reach mastery.
Apocalypse Meow: Save the Last Humans
Price: Free
Genre: Arcade
The nefarious cats have unleashed a devastating attack, destroying our peaceful home. As man's best friend, it's your job to rescue the survivors and defeat the evil feline forces. Battle hordes of enemy ships and pulverize asteroids as you fight to save the last humans in this fun arcade game.
Farming Simulator 16
Price: $4.99
Genre: Sim
Farming Simulator 16 allows you to manage your own realistic farm in extraordinary detail. Plant, grow, harvest, and sell five different crops, raise cows and sheep, and sell timber at your own pace. Buy new fields to expand your farm land. Take direct control of harvesters and tractors, or hire AI helps and manage your growing farm from the full screen management map.
Drop Hunt
Price: Free
Genre: Puzzle
Drop Hunt is a fun new brain puzzler challenging you to solve eighty puzzle levels that are spread across four various locations - pizza, fridge, desktop, glass, all in order to restore the magical elexir.
'Is-this-even-real?' game of the week: Tappy Twerk 3D
Price: Free
Genre: Weird
There are great games and there are games that just leave us speechless. Tappy Twerk 3D is one of them, but unfortunately we're speechless for all the wrong reasons: this game shows that even the praised App Store often has titles that are just trash. Basically, it's a twerking game and you get a first-person view of the scene, all of that is sprinkled with some Nintendo sounds and just looking at it you wonder: what was the developer even thinking?